Management of the Language Centre
Robert Wolf
Head of the Language Centre and Coordinator for French and "Smaller Languages"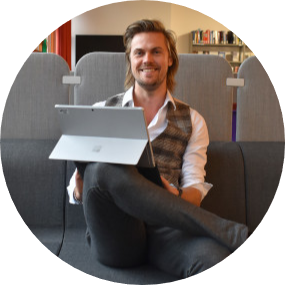 has been the director of the Language Centre since 1 October 2022 and is very excited about this new responsibility. After completing his teacher training (French-Spanish-Sport) in Erlangen and a Master's degree (DaF) in Bamberg, he held a number of positions at various universities (Erlangen, Göttingen, Paderborn) and has always been keen to share his enthusiasm for both foreign languages and his native tongue, or to learn more languages himself, applying the motto: si te atreves a enseñar nunca dejes de aprender. (If you dare to teach, never stop learning). When he isn't busy with languages, Robert likes to backpack across the world or loses himself while scuba diving.
Contact: robert.wolf@uni-bayreuth.de
​
Mary Redmond
Assistant Head of the Language Centre and Coordinator for English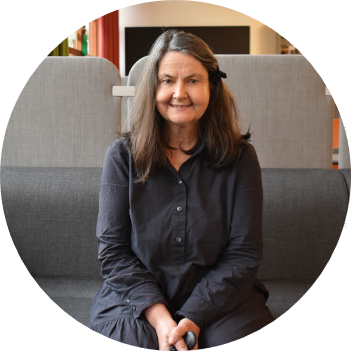 was born and raised in the Irish capital Dublin. There and later in Berlin, she studied linguistics and worked at several universities in Ireland and Germany. Mary has been employed at the Language Centre of the University of Bayreuth since 2000 and has been head of the English department since 2011. She also supports management as assistant head of the Language Centre.
Her motto, loosely based on Socrates: Education is the kindling of a flame, not the filling of a vessel. For Mary, each language is a world of its own, and the Language Centre a galaxy (!).


Dr. Oliver Hepp
Coordinator for German as a Foreign Language (DaF)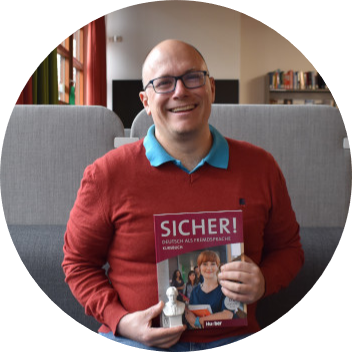 was a freelance lecturer for many years and has been working at the Language Centre as a full-time lecturer for German as a Foreign Language (DaF) since 2018. He has been team coordinator for DaF since 2020. Oliver discovered his passion for teaching during his German studies at the University of Bayreuth, where he also completed his PhD on the vampire in 19th century literature.
Language has always played a leading role in his professional life. As a former journalist, Oliver has written about football, golf and ice hockey for the sports magazine Kicker and the Mittelbayerische Zeitung, among others. As a research assistant to Carsten Träger, Member of the Bundestag for Fürth, he wrote press releases and speeches and helped to manage Carsten's media appearance(s). In his free time, Oliver treads the boards at the Studiobühne Bayreuth, reads a lot, or tries to find out how long it takes to watch all the shows on Netflix.


Gesa Dyckerhoff-Six
Coordinator for Teaching English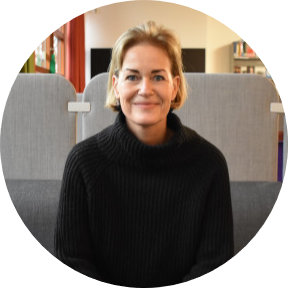 is originally from Canada, has been teaching English since the winter semester 08/09 and is team coordinator for the teacher training programme at the Language Centre. She likes the idea that words, like people, have good and not so good friends. For example, acquire and knowledge get along brilliantly, while get and knowledge are extremely reluctant to hang out with each other (we call friendship amongst words 'collocation'). 'Show me who your friends are and I'll tell you who you are!' We become much more familiar with new, cool words - and it's funnier too - when we get to know their best buddies at the same time. Gesa loves the music of Bach, but also enjoys dancing flamenco and spending her free time engaging with art and philosophical, social and political issues.




Pablo López Tato
Coordinator for Spanish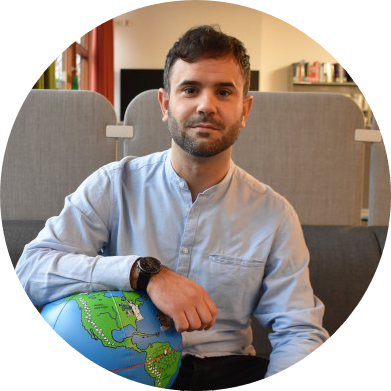 is a lecturer and team coordinator of the Spanish department. He has been a lecturer at the Language Centre since 2014.
The Spanish language - spoken with its various accents - is the gateway to a multitude of peoples, cultures and ways of life. Pablo tries to convey a touch of this in his teaching and to introduce his students to more than just the language. He is particularly interested in literature, music, sports and drama.
Si te interesa aprender y descubrir de verdad esta lengua, ¡no dudes en apuntarte a nuestros cursos!
​
Dottoressa Bianca Maria Lento Martella
Coordinator for Italian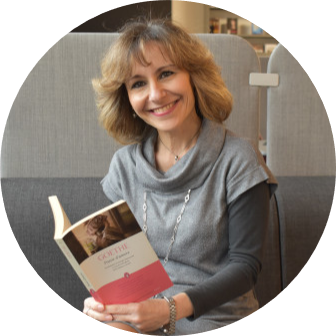 is originally from Naples. She has been a lecturer for Italian since 2018, but she has been teaching at the University of Bayreuth since 2011. Bianca likes to let the students have their say in class and also here in her profile. A few voices said the following:
'The lecturer made the lessons fun. She created a relaxed and easy-going atmosphere and delivered content well. The teacher's joyful, energetic attitude was in itself a great motivation to come to class. I was always in a better mood at the end of class than at the beginning.'
'She was one of the nicest language teachers I had! Wonderful energy, personality and ability to explain! I am extremely happy that I chose a course with Ms. Lento. It was both exciting and rewarding.'
'Bianca managed to create a positive culture of mistakes - you never felt like you were being exposed and you were able to learn much better as a result. The atmosphere was always very good and the lessons exciting, dynamic and varied.'