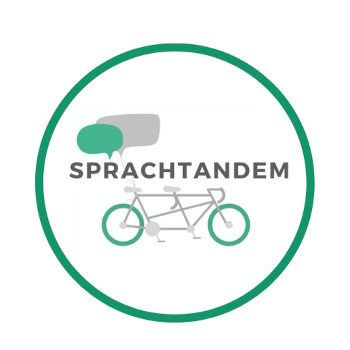 Would you like to improve your foreign language skills and meet new people? Would you like to work on your pronunciation with native-speaking students? But you haven't found the right language partners yet? Then you've come to the right place.


In a language tandem, students help each other improve their language level based on an online database that matches you with your partner. You can find all the important information below.

In general, a language tandem is the ideal complement to our language courses. However, before you start with the language tandem, you should have completed a basic course in that chosen language.

In a language tandem, two students who want to learn each other's language meet. These tandem partners meet regularly and support each other.

You have never done a language tandem before? No problem! You can find all the important information in our guide, and of course you can also get advice in the Language Lounge.

The tandem pairs are arranged online via the matching platform called Matorix. To do so, simply click here. Registration is free and only takes a few minutes. If you have problems registering, our explanatory video can certainly help you. You can find it here.

The software identifies suitable tandem partners according to desired language and current language level, desired gender and available time slot(s). Other information is also included if several possible tandems have been identified.

Unfortunately, students cannot be awarded ECTS credit for participation in the tandem programme unless they are part of an exchange programme. However, students can receive a certificate as shown below:

Language course for German as a foreign language `Tandem Intercultural Mediation´: International students can receive 2 ECTS for participating in this course. Your language tandem is part of the course and the course credit.

Certificate in Intercultural Mediation: Participation in the language tandem can be part of a certificate. If you want to collect points for the certificate, click on `Yes´ when asked and document the meetings in the learning diary.

We have developed a learning diary for this purpose. You can download it here.

If you need a plan or talking points for your language tandem, you will find learning materials for a successful language tandem on the Seagull site. Of course, you can also get advice in the Language Lounge.

You are not happy with the tandem placement proposal? Would you like to start another language tandem? Then please contact the Language Lounge.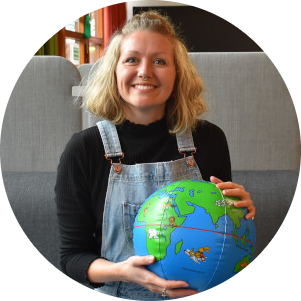 Do you have any questions?
Then write to Elisabeth: She is in charge of the Language Lounge at the Language Centre and manages the language tandems, the language clubs and language-related events in the Language Lounge.
Contact: elisabeth.bay@uni-bayreuth.de

Office: Language Lounge (GW I, basement, U.19)

Telephone: 0921/55-3585