Language clubs (Stammtische)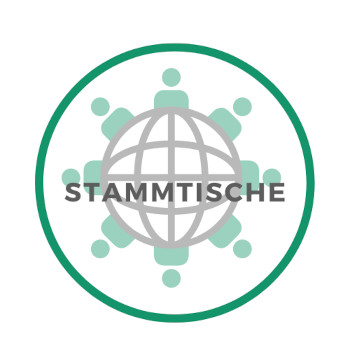 Would you like to practise speaking foreign languages instead of, or in addition to, traditional language classes? At our language clubs, students meet for language and cultural exchange. The language clubs are independent of classes and are open to interested students of all language levels. You can find all necessary information below.
Currently, we have language clubs for German, English and Spanish.

In the display case next to the Language Lounge you will find some posters for our language clubs. The QR codes will take you to the Whatsapp groups where the dates will be announced.

Students meet in a convivial atmosphere for both language and cultural exchange. Sometimes they also cook, play games or even sing together. Intercultural encounters, new contacts and exciting conversations -- joining a language club is always worthwhile.

Everyone is welcome at the language clubs. Even if you have no knowledge of the language in question, you can learn a lot about the country and its people during the meetings.

The meetings are coordinated by the Language Lounge. Native-speaker language tutors manage the group chats and organise the weekly meetings.

Prior registration is not necessary. Just come by -- we look forward to seeing you!

Unfortunately, no ECTS points can be awarded for participation in a language club. However, if you organise a language club, you can count this commitment towards the Certificate in Intercultural Mediation.

Would you like to organise a new language club at the Language Lounge? Simply contact the Language Lounge or drop by directly.
Do you have any questions?
Unfortunately, the Language Lounge is currently unstaffed. Please contact the Language Centre Secretary's Office.