For many exchange programmes, students must prove that they have sufficient knowledge of the language of instruction (usually English, French, Spanish or Italian) to meet the requirements of the host university. This proof can be provided by the DAAD Language Certificate. Depending on what classes you have completed, you may need to take an examination for this.
.
You do NOT need a DAAD examination if...

... you are a student of Philosophy & Economics or other English-language degree programmes. In this case, you can be exempted from the written part of the DAAD examination if you have attended a course offered by the faculty and can demonstrate that you have completed it with an exam or written paper in English. Please send an e-mail with the relevant documentation to Mary Redmond.

... you have taken a language course at the Language Centre of the University of Bayreuth within the last 2 years that meets the mobility requirements of the INO with an appropriate grade. You can find the INO requirements here. In this case, you can have your DAAD certificate issued directly at the Secretary's Office (GW I, 0.04) of the Language Centre. Please print out this DAAD form and bring it with you to their office hours (Monday to Friday from 9 to 11 a.m.).

You must take a DAAD exam if ...

you do not fall under the category of students under (1) above.
you are an enrolled student at UBT.
It has been more than 2 years since your last DAAD examination or relevant course

Alternatively, you can provide proof of your language skills by taking other language certificates (TOEFL, IELTS, Cambridge, DELE, DELF/DALF, UNIcert®), which are usually subject to a fee. Of these certificates, only UNIcert® is offered free of charge by the Language Centre. You can find all further information on UNIcert® here.​
Registration for and procedure of the DAAD exam
Please register via CMlife for the DAAD exam in the language for which you need a certificate during the registration period (WiSe: end of October // SoSe: end of April/beginning of May).

English: There are no prerequisites.
All other languages: You can only register for the DAAD exam if you have completed (at least) Grundkurs 2 (Basic Course 2/A2) in the respective language at UBT or have been exempted from this in our placement test. If you have attained level A2 CEFR elsewhere, please contact the language coordinator in good time before the end of the registration period.


When: Please find the exact date on CMlife after you register. In the winter semester, the DAAD exam for all languages normally takes place in November, in the summer semester in May/June.
Where: Please refer to CMLife for the exact room. The DAAD exam in English usually takes place in the Audimax, and in the other languages in a lecture hall, e.g. H 15 or H 18.

What: The written exam (60 minutes) consists of a reading comprehension and a written response to the text.


The date for the oral exam of about 15 minutes will be communicated to you after the written exam by your lecturer via e-mail to your student e-mail address, who will correct your written exam. It may take a few days for the date to be sent. Please be patient.

After the oral exam, your lecturer will issue you with a DAAD certificate, which you must then have stamped at the Secretary's Office (GW I, 0.04). The certificate is only valid once it has been stamped. The office hours are daily from 9 to 11 am.
Further FAQ on the DAAD certificate
Yes, you can repeat the DAAD exam at the next possible date, i.e. in the next semester.

The DAAD Language Certificate is valid for two years from the date of issue.

If you are not placed in the level required for you, you can take an exam of one of the alternatively accepted certificates: TOEFL, IELTS, Cambridge, DELE, DELF/DALF. However, these are not offered at UBT and are subject to a fee.

You can find sample exams in our Language Lounge.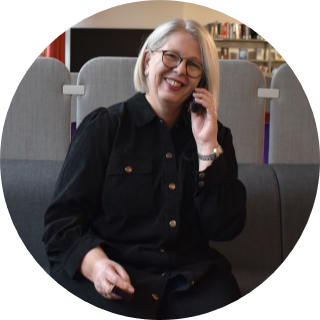 Any other questions?


If, after carefully reading the above information, you have any further questions, please contact us. Please remember to include your matriculation number and degree program.