Arabic is the fourth largest language in the world and is spoken by about 240 million people as a mother tongue and by about 60 million people as a second language. It belongs to the Semitic branch of the Afro-Asian languages and is one of the six official languages of the UN.
​
A distinction is made between High Arabic, the language of the Koran, and a large number of Arabic dialects, some of which differ greatly from one another depending on the geographical distance. Egyptian Arabic, i.e. the Cairo dialect, is considered universally understood in the Arab world, i.e. it has a "common language" status. The reason for this is the dominance of Egyptian film and television productions.
You can find the courses on Cmlife by entering the course number in the search box. Normally, you can attend the following courses:


WiSe: A1.1 (Grundkurs 1 - 4 SWS):

SAA01

and A2.1 (Grundkurs 3 - 4 SWS):

SAA03

SoSe: A1.2 (Grundkurs 2 - 4 SWS):

SAA02

and A2.2 (Grundkurs 4 - 4 SWS):

SAA04

Please note that the courses can only take place if the minimum number of participants is reached.

If you have had previous instruction in a language or knowledge of a language that is very similar, you may be able to start a course at a higher level. A placement test is mandatory in this case. You will find further information about this under "Placement".

Generally, yes. You will find more information here.
Placement Test 'Einstufung' (Please read carefully!)
If you have previous knowledge of a language, you must take a placement test.
If you have already taken a course at UBT or a placement test at UBT, you do not need a placement test.

Placement tests always take place in the first week of the semester. Please check your CMlife registration details for the exact dates and venues.

Where:

Registration for placement tests is mandatory and takes place via

CMlife

. Search there for "Arabisch Einstufung" or use the code

SAAE0-3

as a search term.

When: You can register for the placement tests from 12.04. to 17.04.23.

Currently no certificates for Arabic are generally recognised. However, if you have a certificate, you can submit it for for consideration to the Secretary's Office ('Sekretariat', see e-mail address below).
Course registration (compulsory)
Yes, registration for courses is mandatory.
Where: Registration takes place via CMlife. Enter the title or the course code in the search field. Signing up to the companion e-learning site does not count as valid registration for the course.
When: You can register for the Arabic courses from October 19 at 14.00 until October 29 at midnight. If you are not registered, you cannot participate in the course.

If you do not yet have a matriculation number, this means that your enrolment is probably not yet complete. Please contact the Student Administration Office (Studierendenkanzlei) about this. Only then can you register for our language courses.

No. Places are allocated on a first come, first served basis. If the course is fully booked and you only receive a place on the waiting list (WL), you will move up the line if/when a student with a firm place (FP) deregisters. Students who are only on the waiting list may NOT attend the course.

If you cannot find a course on CMlife, it usually means that this course is not required for your degree program.

If you can see a course on CMlife but cannot register, it may mean that do not have the required language level (taken the placement test) or attended the previous course in the program.

Deregistration is only possible during the registration period (i.e. until the end of the second week of the semester). Students can only move up from the waiting list during this period. Once registration closes, it is not possible to deregister from a course. If you drop out of a course, "X-5,0" will be entered as your result in CMlife.

Technically, you can take a course without taking the exam. However, by doing so, you may be depriving another student of a place in the course and thus the opportunity to earn credits for the successful completion of their degree. If you do not take exam, you will not be able to take the follow-up course. In addition, you will receive no credit and ''X-5,0'' will be entered as your result in CMlife.
Course attendance and course completion (examination)
Yes, attendance is compulsory in all language courses. You will find further information here.

No. Unfortunately, online participation is not possible.

If you do not complete a course, ''X-5,0" will be entered as your course result in CMlife. You will not receive credits or a language certificate for courses you do not complete.

No. When you register for the course you are automatically registered for the exam final exam.

You will receive 2 ECTS for courses with one session per week and 4 ECTS for courses with two sessions per week. This may vary slightly from the number of credit points (LP) awarded for the course in your degree program. The examinations office (Prüfungsamt) will be able to help you with any questions about this. The Language Centre cannot provide this information.​

Yes, on request at the Secretary's Office (Sekretariat): GW I, 0.04; Monday - Friday 9:00-11:00

In addition to the final course exam, you can also take the UBT language certificate exam ('Zertifikatsprüfung'). You will find more information about this here.
The language is taught by: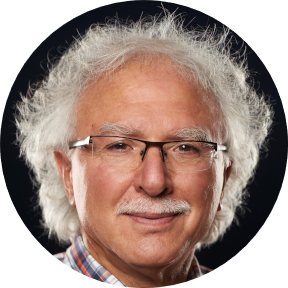 Saleh Srouji and other lecturers


You can find information about the lecturer here.
Do you still have questions? If so, please send an e-mail stating your matriculation number and degree programme to: sprachenzentrum@uni-bayreuth.de​